Oak Term 2
We are a week into Term 2 already and have really got into our new book which we are studying for English.
Journey to the River Sea by Eva Ibbotson is set in 1910 and is all about Maia, and orphan, who is up rooted and moves to Brazil to live with long lost relatives. She is very excited at first, but soon finds out it is not as glamorous as it sounds.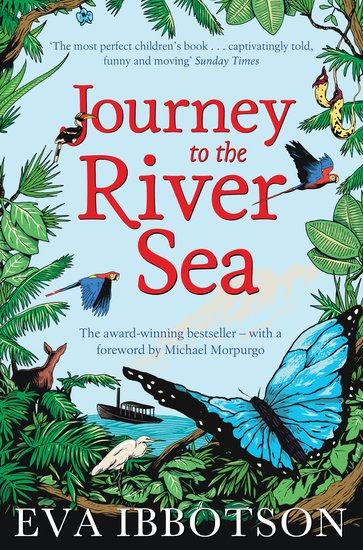 So far in Maths we have revised all the children should know about fractions, which they learnt in previous year groups. We will continue our work on fractions all term, learning how to involve the four operations and how to solve word problems which include fractions.
A very useful topic will be studied in Science. It is all about how the human body works (especially the heart and blood), and how to keep ourselves healthy and fit - making sure we fuel our body with the correct things, making sure we look after ourselves.
A fun game to understand the importance of exercise can be found here http://www.bbc.co.uk/bitesize/ks2/science/living_things/keeping_healthy/play/
Our Geography also crosses the Atlantic but directly west to the USA. We will learn all about the country and what attracts tourists to such a vast place. Some great videos can be found
http://mrnussbaum.com/united-states/united_states_landmarks/
We will also look at the history of the United States, especially when the British took over, and how it affected the local natives at the time.